Charlus & Jupien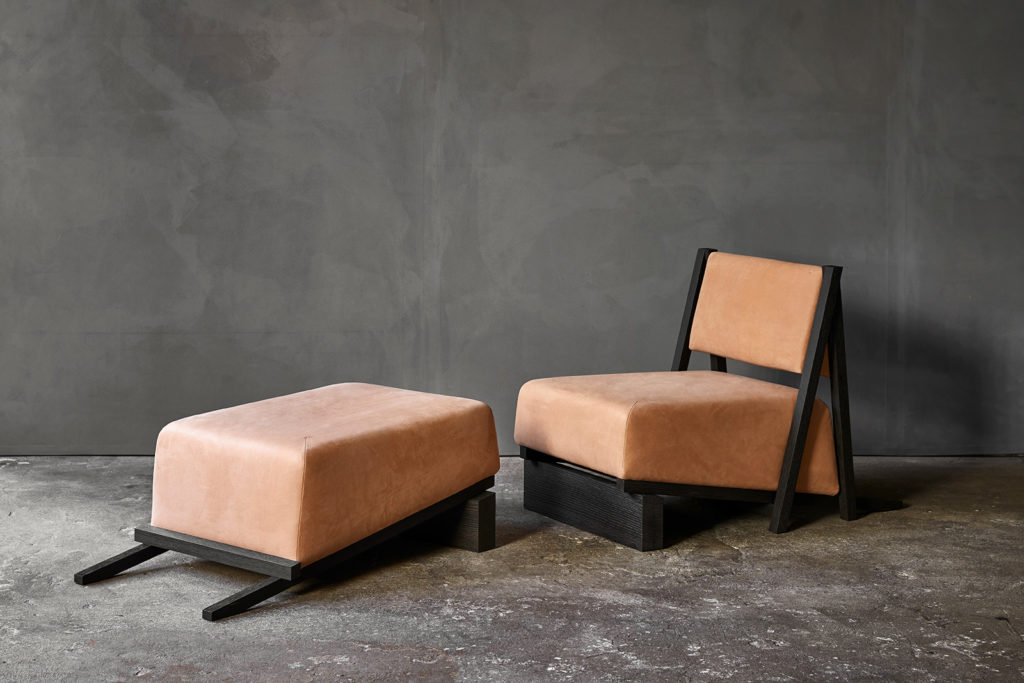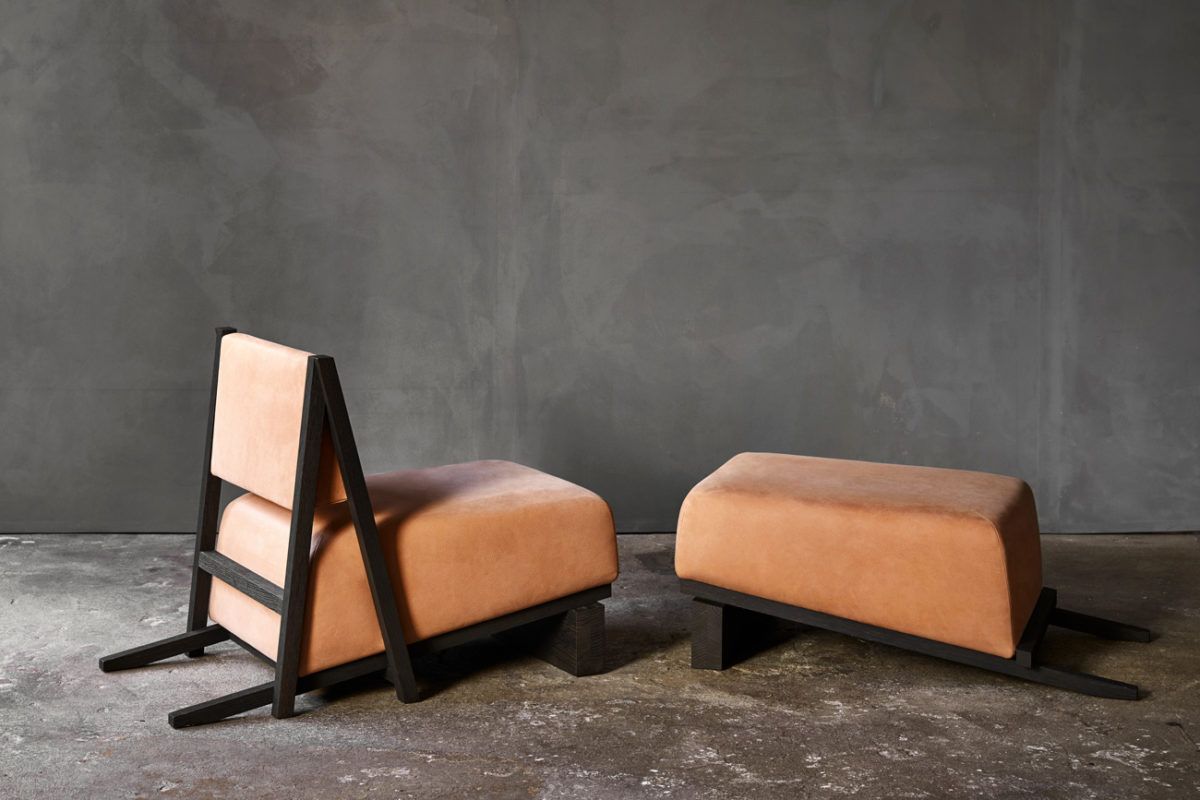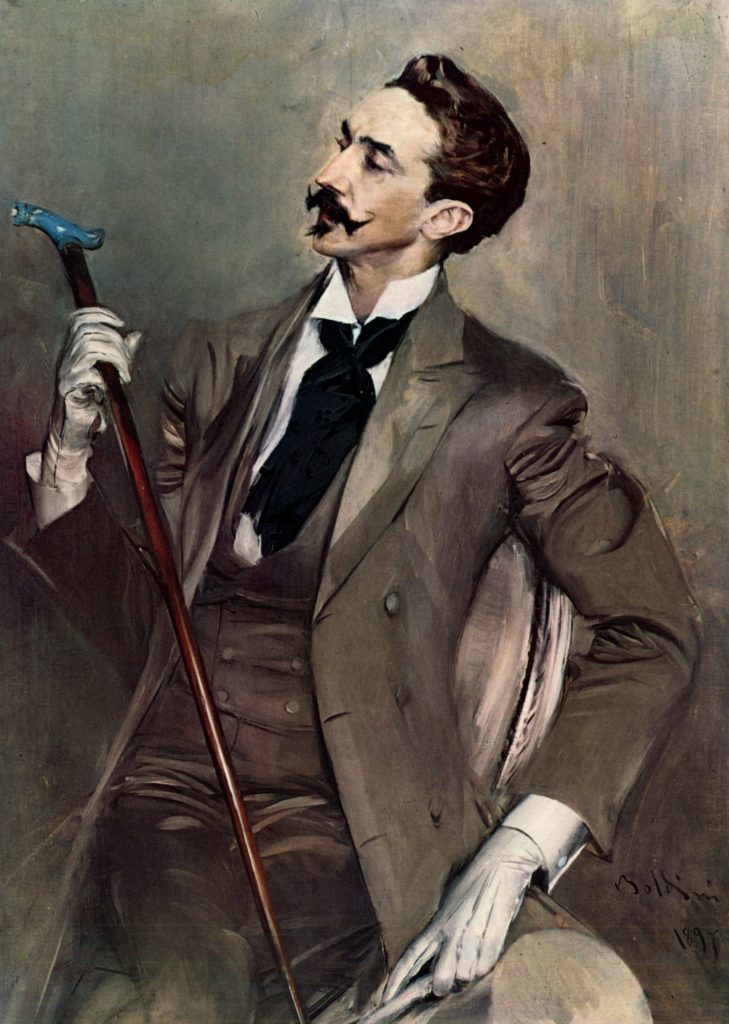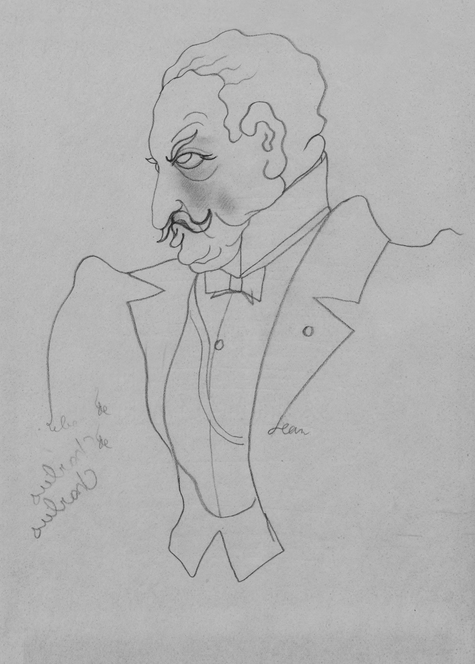 Charlus, the character
Palamedes of Guermantes, Baron de Charlus is Saint-Loup's uncle. The poet Robert de Montesquiou would be the main source of inspiration even if Marcel Proust has always recognized a numerous and elusive identification to his characters.
In the first pages of Sodome et Gomorrah, the Narrator surprises Charlus in full love act with young Jupien.
Jupien …, at once shedding the humble, kindly expression I had always seen him wear, had – in perfect symmetry with the Baron – drawn back his head, set his torso at an advantageous angle, placed his fist on his hip with a grotesque impertinence, and made his behind stick out, striking poses with the coquettishness that the orchid might have had for the providential advent of the bumblebee.

Marcel Proust, Sodom and Gomorrah
The Narrator then discovers the Baron de Charlus in another light, that of an insatiable hunter of men. Jupien later became the secretary of Charlus and the administrator of a bordello on behalf of the Baron.
This famous scene from La Recherche inspired Anthony Guerrée in the design of the armchair "Charlus" and the ottoman "Jupien".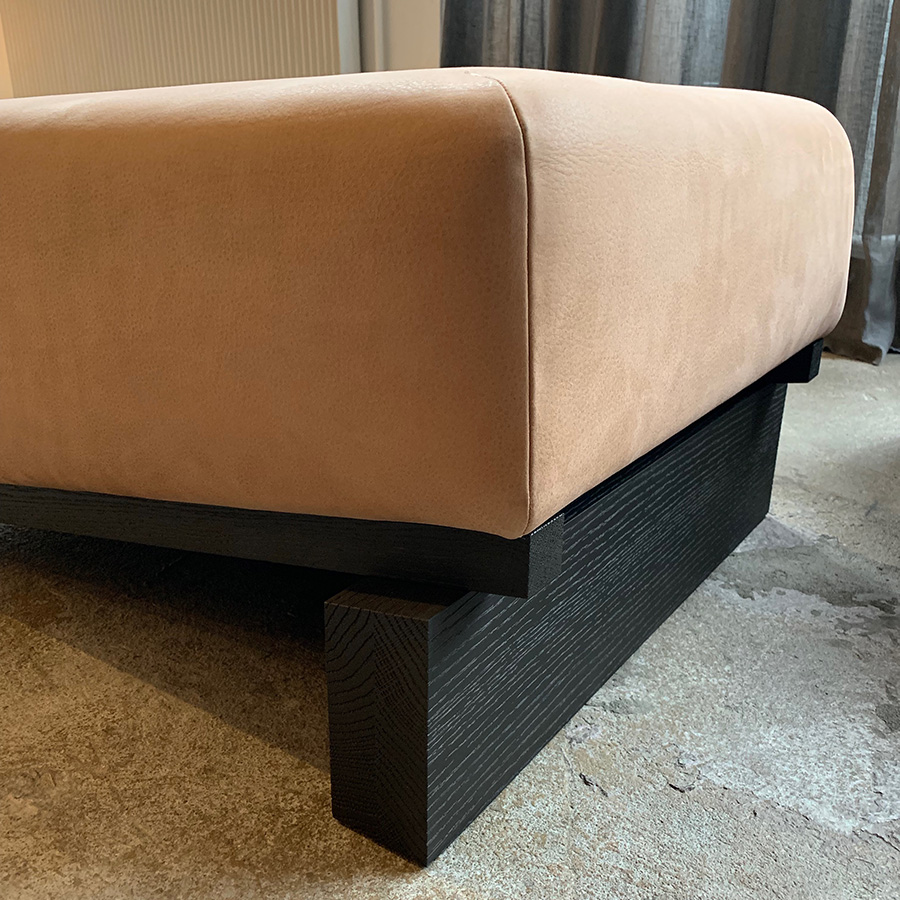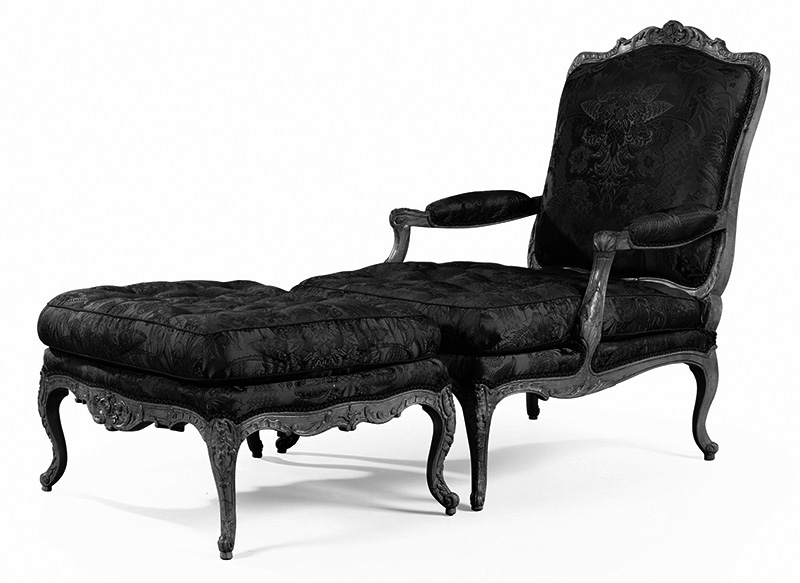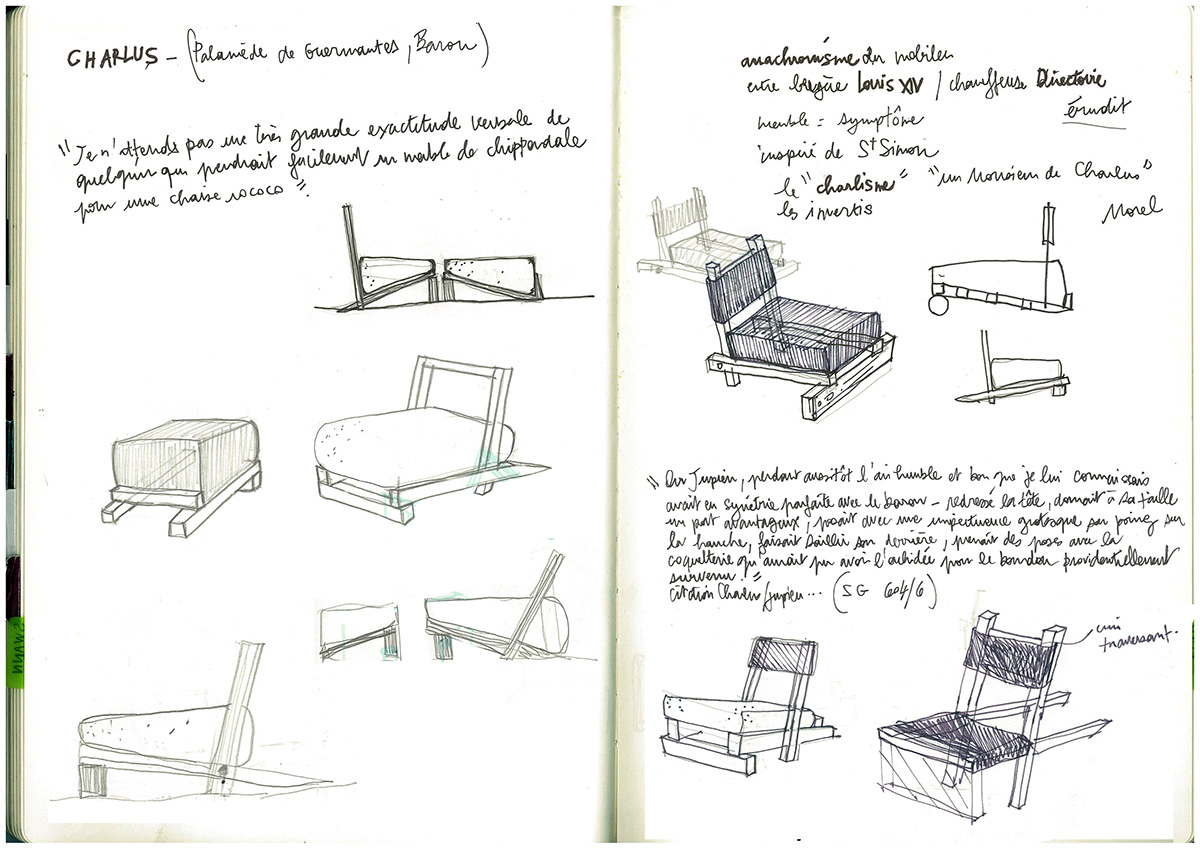 From literature to design
Charlus and the furniture in the novel
Baron has a savant knowledge of furniture and likes to test the knowledge of Narrator in the matter by offering to sit in his seat Louis XIV. The Narrator sat down on the chair closest to him. The baron exclaimed with irony:
Ah, so that is what you call a Louis XIV chair! I can see that you're a well educated young man.

Marcel Proust, The Guermantes Way
For Charlus, therefore, furniture is a means of expressing its social superiority:
He was in the habit, after dinner (so much did he love to play the king) of sprawling in an armchair in the smoking-room, letting his guests remain standing round him.

Marcel Proust, The Guermantes Way
Towards an armchair and its ottoman
The luxury of sitting near the ground is suitable for relaxing. The armchair "Charlus" and the ottoman "Jupien" revisit the broken duchess: lounge chair in two distinct and separable parts. The black stained brushed oak emphasizes the finest design of the structure. The cognac-colored natural leather offers an extremely soft feel to the cushions and to the seat back.